A few days go,i felt like something was missing from my orkut scrapbook,i dint get it at first soon i realized that it was the yahoo emoticons userscript that i had installed a few weeks back that had gone missing i wondered whats going on made sure that greasemonkey addon is working fine,soon i found out that Orkut.com has changed to orkut.co.in for indian users which means all the userscripts you already installed won't be working now.Not just indian users orkut also changed url to in some other countries which could make userscripts not work there too!





I came up with an easy solution to this problem by editing Greasemonkey userscripts here it is:

>>First open manage userscripts from greasemonkey it can be found at Tools>Greasemonkey manage userscripts(see picture below)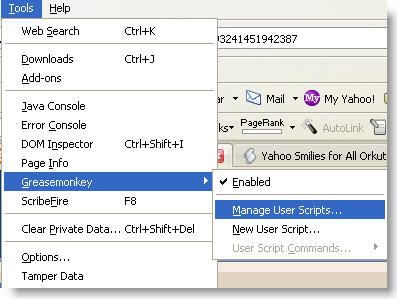 >>Open and edit url's of all the orkut userscripts you have enabled.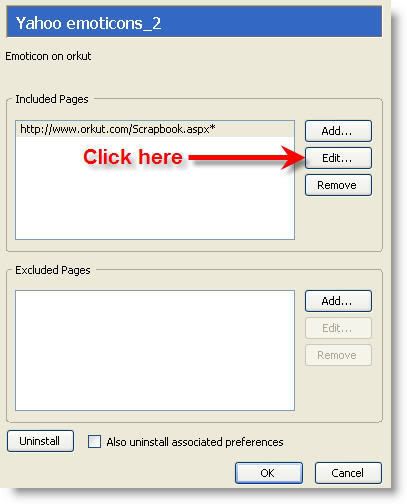 >>Edit and change the url to "http://www.orkut.*" like in the snap below.




>>Click ok and you are done!




This worked for me and emoticons on my scrapbook are back again :D
Tags: Orkut url change userscripts not working Orkut.co.in Userscripts are not working on my orkut now make userscripts work on orkut again